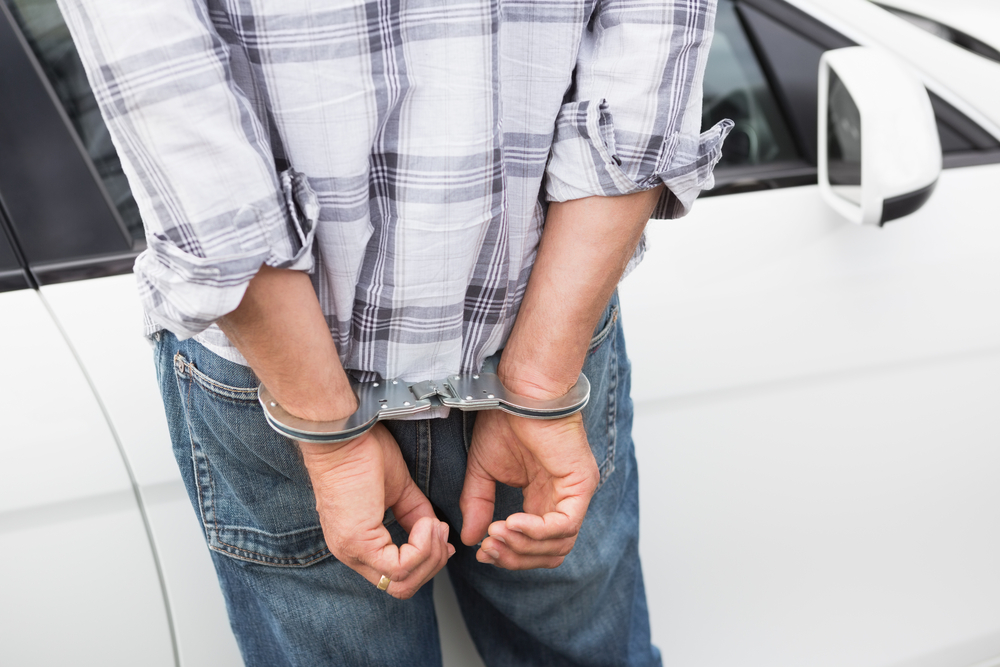 This week in cyber news, we're heading over to the former Soviet Union for a peek at a bunch of bad guys getting their just desserts, hearing an official CISA update on log4j, and more news topics. Wondering where the Data Connectors Cybersecurity Community will be this week? Read on for your can't-miss events.
Whatcha gonna do when they come for you? Russian hacking group REVil (of Colonial Pipeline, Kaseya, and JBS infamy) got scooped up by their own feds in dramatic fashion (content warning: hackers in their underwear), in a move that launched a heaping helping of thinkpieces about the Kremlin's stance on cybercrime.
Fourteen alleged members of the ransomware group were arrested by the Russian Federal Security Service (FSB), along with the seizure of $5.5 million (both in cash and in crypto wallets), several cars and computer equipment. According to reports, US law enforcement provided the agency with the information needed to complete the arrests.
As MSSP Alert noted, this "cyber diplomacy" between the US and Russia comes at an interesting time, as the White House is monitoring cyber attacks by Russian assets on Ukraine.
It wouldn't be a weekly news update without log4j info. This time, it's information only. Eric Goldstein, the Executive Assistant Director of the U.S. Cybersecurity and Infrastructure Security Agency, did an interview with Newsy with "What You Need to Know" about this widespread threat. It's worth the watch.
Breach of the week… comes to us from nonprofit Goodwill, particularly from their ShopGoodwill.com ecommerce platform, as reported by Bleeping Computer. The organization says that no financial information was compromised, but users of the site did have their contact information exposed, including first and last names, phone number, email and mailing addresses. The vulnerability has since been patched.
Going out of Business sale? They say all things must come to an end, and dark web repositories of credit card data is no exception. The Hacker News has the story on the biggest one out there shuttering. UniCC admins left a note saying, "Our team retires," and requesting users to "not build any conspiracy theories about us leaving." Apparently, the admins are no spring chickens, citing health and age-related reasons for the shut down. Users were given ten days to spend their balance with the site; everything must go!
If you read one blog this week… make it this one. "What 6 Years of Success in a Global Takedown Operation Looks Like, and How You Can Do It, Too" by Ronnie Tokazowski – a renowned expert in Business Email Compromise and vital member of the Data Connectors Cybersecurity Community.
Our team is virtual this week, and you should join. Join this CyberConnect Web Briefing titled "Automating Risk Management at Scale for the Modern CISO, happening on Jan. 20 at 2pm ET. During this session, our CISO panel will debate questions around accounting for these risks at scale, monitoring security posture changes, integrating with an active ecosystem of existing tools and processes, and developing a common language for communicating risk with other executives and staff. Register now to secure your spot.
Back on the road next week in Salt Lake City. If you're local, there's still time to sign up for the Salt Lake City Cybersecurity Conference. You'll hear directly from Ira Winkler, Walmart's chief security architect, as well as experts in both the public and private sectors. Gather with your peers for this full-day, in-person experience. Registration is open.
Recent news posts
This is a sample blog post title.
Laid-Off Tech Workers Could Consider Any of the Nearly 800,000 Open Cybersecurity Jobs
Attend an Event!
Connect and collaborate with fellow security innovators at our Virtual Cybersecurity Summits.