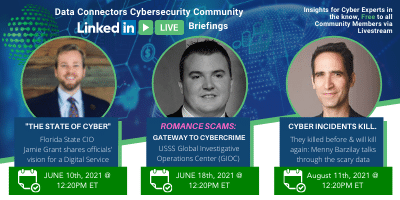 The Data Connectors team is excited to announce its upcoming LinkedIn Live Series, as a compliment to its Conferences and Virtual Cybersecurity Summits. This format allows for an exciting way to engage with our community, and gives an exclusive insight on current hot topics in the industry.
Follow Data Connectors on LinkedIn to see when we go live with these great guests.
WHAT'S COMING UP:
Guest: Florida State Chief Information Officer James Grant
Date: June 10
Time: 12:30 p.m. ET
In this unique LinkedIn Live format, Jamie will answer 10 questions including those submitted live during this short broadcast.  What to learn about the truth behind the Florida Water Utility Hack?  What makes a good state-wide CoE Model?  What do key senior officials really know/think about cybersecurity?  What are the cyber confessions of a recovering lawyer?
See James Grant as the keynote for the Florida & Caribbean Virtual Cybersecurity Summit.
Guest: Stephen Dougherty, Financial Fraud Investigator, Global Investigative Operations Center, U.S. Secret Service
Date: June 18
Time: 12:30 p.m. ET
Over the past four years, the number of reported romance scam incidents has tripled. In 2016, there were approximately 10,000 reported romance scam incidents, in comparison, 2020 saw over 30,000 reported romance scam and related incidents. The financial loss is commensurate as well, $304 Million in loss was reported in 2020, and over the previous 5 years, nearly $1 Billion in loss has been reported. What is the US Secret Service's Global Investigative Operations Center doing to manage these pervasive threats?
Attend the Capital Region Virtual Cybersecurity Summit to attend the GIOC Romance Scam Symposium. 
Guest: Menny Barzilay, International Cybersecurity Expert, CEO of Cytactic
Date: August 11
Time: 12:30 p.m. ET
Even though the cyber industry constantly strives to raise the world's awareness about emerging threats, it seems like we have neglected to talk about the thing that will soon become the center of the cybersecurity domain – life-threatening cyber threats (LTTs). We'll be asking him to shed more light on what happens when Cyber Kills.
PREVIOUS LINKEDIN LIVE SESSIONS:
Watch IT Harvest's Richard Stiennon discuss the Cybersecurity Executive Order issued in May 2021.
Recent news posts
This is a sample blog post title.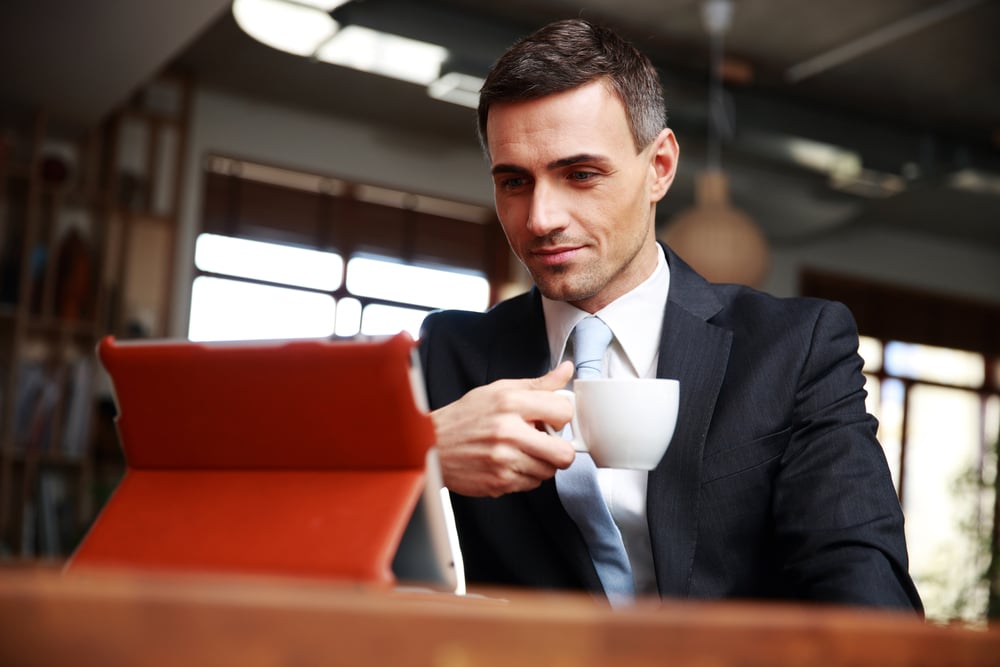 Cybersecurity Trends in 2023: What Do the Experts Say?
Attend an Event!
Connect and collaborate with fellow security innovators at our Virtual Cybersecurity Summits.