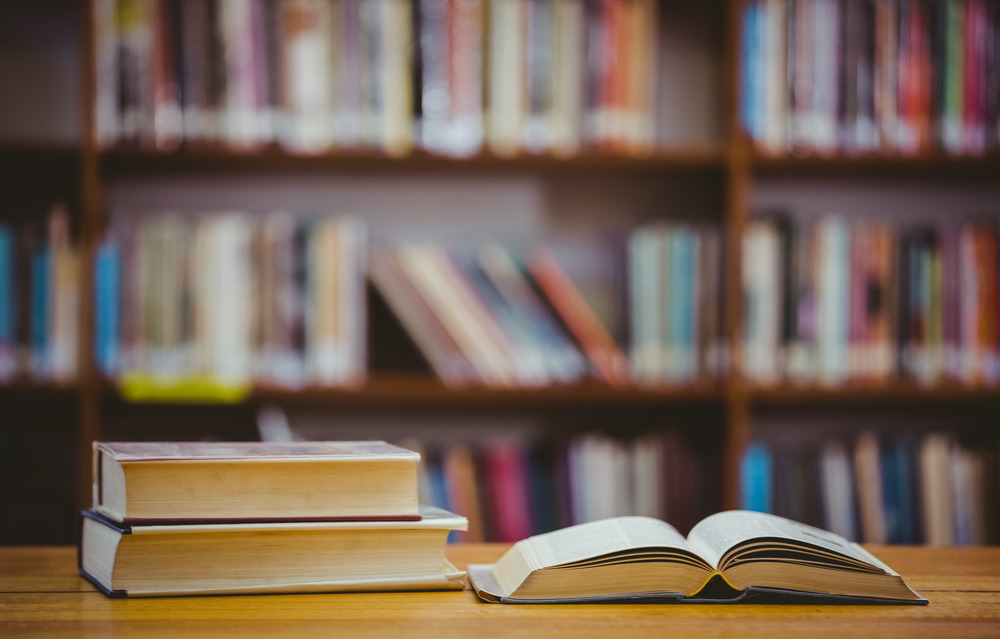 The Data Connectors Cybersecurity Community gathers some of the top minds in the industry at our events. We're fortunate to have gotten many book recommendations throughout the course of our Virtual Cybersecurity Summit and Cybersecurity Conference series. Below are some of the reading suggestions given by these experts.
This Is How They Tell Me the World Ends: The Cyberweapons Arms Race
by Nicole Perlroth
Recommended by: Shawn Taylor, Forescout
Description: Filled with spies, hackers, arms dealers, and a few unsung heroes, written like a thriller and a reference, This Is How They Tell Me the World Ends is an astonishing feat of journalism. Based on years of reporting and hundreds of interviews, The New York Times reporter Nicole Perlroth lifts the curtain on a market in shadow, revealing the urgent threat faced by us all if we cannot bring the global cyber arms race to heel.
Security Yearbook 2021: A History and Directory of the IT Security Industry
by Richard Stiennon, Cybersecurity Industry Analyst, IT-Harvest
The directory has been completely updated. 300 small vendors and two abject failures stopped supporting their websites in 2020. 600 new vendors were added, although only 13 high profile startups are listed. The Directory now contains 2,615 vendors of security products.
by Daniel Kahneman
Engaging the reader in a lively conversation about how we think, Kahneman reveals where we can and cannot trust our intuitions and how we can tap into the benefits of slow thinking. He offers practical and enlightening insights into how choices are made in both our business and our personal lives? And how we can use different techniques to guard against the mental glitches that often get us into trouble. Topping bestseller lists for almost ten years, Thinking, Fast and Slow is a contemporary classic, an essential book that has changed the lives of millions of readers.
No Safe Harbor: The Inside Truth About Cybercrime – and How to Protect Your Business
by Mark Sangster
Stories of massive data breaches litter the 24-hour newsday headlines. Hackers and cybercrime syndicates are hitting a who's who of banks, retailers, law firms, and healthcare organizations: companies with sophisticated security systems designed to stop crime before it starts. They're also hitting companies that thought they were too small to matter. So how do cybercriminals continue to breach the defenses of the big companies―and why do they go after the small ones? And, most importantly, how can companies of all sizes protect themselves?
The Coming Cyber War: What Executives, the Board, and You Should Know
by Marc Crudgington
Cyberspace is a vast ecosystem of intertwined technologies that brings about noble causes, but hidden in dark corners of cyberspace is a criminal element, and at times in plain sight are military operations. The Coming Cyber War provides insight on the nuances of cyberspace, what executives, boards, and individuals can do to prepare, and what to expect next.
by Jonathan D T Ward
China's Vision of Victory brings the reader to a new understanding of China's planning, strategy, and ambitions. From seabed to space, from Africa to the Arctic, from subsurface warfare to the rise of China's global corporations, this book will illuminate for the reader the new great game of our lifetimes, and how our adversary sees it all.
Well Aware: Master the Nine Cybersecurity Habits to Protect Your Future
by George Finney
Well Aware offers a timely take on the leadership issues that businesses face when it comes to the threat of hacking. Finney argues that cybersecurity is not a technology problem; it's a people problem. Cybersecurity should be understood as a series of nine habits that should be mastered literacy, skepticism, vigilance, secrecy, culture, diligence, community, mirroring, and deception drawn from knowledge the author has acquired during two decades of experience in cybersecurity. By implementing these habits and changing our behaviors, we can combat most security problems.
The Five Dysfunctions of a Team: A Leadership Fable 
by Patrick Lencioni
Throughout the story, Lencioni reveals the five dysfunctions which go to the very heart of why teams even the best ones-often struggle. He outlines a powerful model and actionable steps that can be used to overcome these common hurdles and build a cohesive, effective team. Just as with his other books, Lencioni has written a compelling fable with a powerful yet deceptively simple message for all those who strive to be exceptional team leaders.
Got other suggestions?  Share them with [email protected]
Attend an Event!
Connect and collaborate with fellow security innovators at our Virtual Cybersecurity Summits.