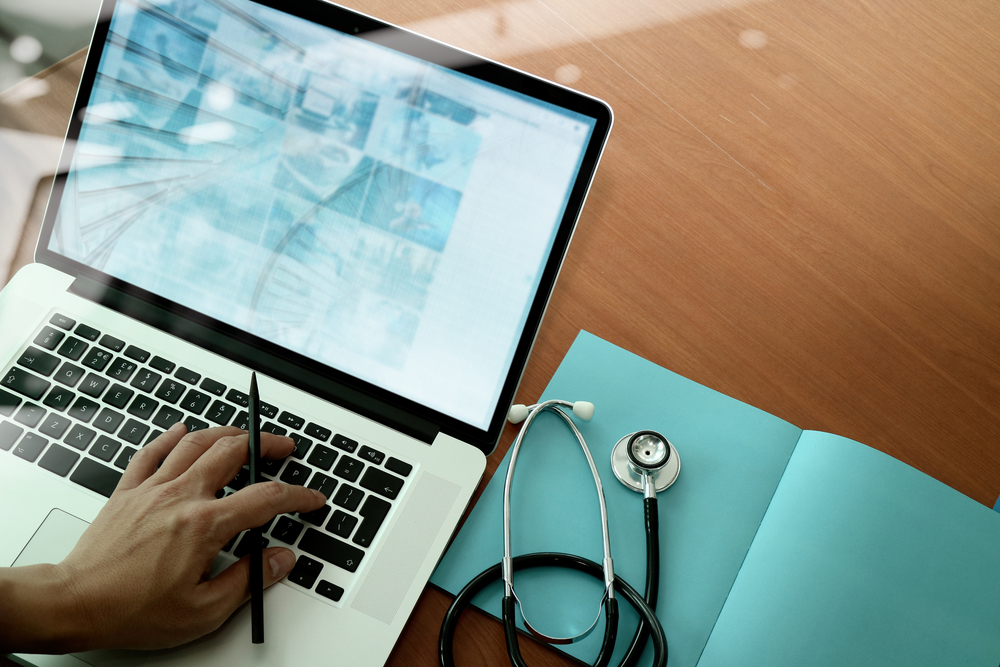 Cybersecurity Landscape in Healthcare Provi …
Industry News Posted by Jen Greco on Feb 28, 2022
Your doctor might be managing your blood pressure medication, keeping an eye on that mole, or helping handle your latest bout with the flu… but they're keeping you safe in ways you don't even realize – namely, maintaining your privacy.
Healthcare employees, as a profession, face more cyber threats than any other industry, according to an article by John Riggi, Senior Advisor for Cybersecurity and Risk for the American Hospital Association. This is because healthcare organizations have so much information of "high monetary and intelligence value to cyber thieves and nation-state actors," Riggi wrote. 
According to his research:
Health records sell for 10x more than credit card numbers on the dark web
The cost of recovery for stolen healthcare records is $408
For non-health records, it costs $148
"Most importantly, patient safety and care delivery may also be jeopardized. Losing access to medical records and lifesaving medical devices, such as when a ransomware virus holds them hostage, will deter your ability to effectively care for your patients," Riggi wrote in his cybersecurity guide for healthcare workers. "Hackers' access to private patient data not only opens the door for them to steal the information, but also to either intentionally or unintentionally alter the data, which could lead to serious effects on patient health and outcomes."
And as the geopolitical climate continues to complicate American cybersecurity, healthcare IT professionals are forced to stand en garde so to ensure the safety of their organizations and the patients in their care, according to Christopher Frenz, Information Security Officer and AVP of IT Security at Mount Sinai South Nassau (NY), in his recent article from HealthcareITNews.
In his article, Frenz calls upon organizations to rise above mere compliance – and to consider compliance-based frameworks as minimum acceptable standards. This includes implementing measurement beyond simple KPIs, which often over-simplify security, he said. For Frenz, the future of security – as a clinical provider would likely agree – is within an evidence-based practice.
"As security professionals, we need to begin to move away from treating security as an art form and begin to treat it more like a science. Security needs to be made measurable, and made measurable in a meaningful way that directly correlates to how well we can detect and prevent the threats that we face," he wrote.
Frenz will be speaking at the Data Connectors Healthcare Cybersecurity Summit on March 3, where he will be discussing how health delivery organizations (HDOs) can implement these evidence-based practices and ensure a more fortified security posture as a result.
Register for the Virtual Cybersecurity Summit and gain vital insights on how you can protect your organization.
Attend an Event!
Connect and collaborate with fellow security innovators at our Virtual Cybersecurity Summits.